Urea prices have been on a downward trajectory since February and March. However, in the the last month urea prices appear to have bottomed out supporting a small upturn in the PWNI.
The Profercy World Nitrogen Index, copied below, has since risen to 156 following a three-year low of 148 at the beginning of September. Urea is heavily weighted in the index given the dominance of the volumes traded globally and the correlation of other product prices to those of urea.
In the run up to September, significant falls in the price of urea saw Middle East granular compete with Chinese prills in India. Production in the FSU was also curtailed owing to low global prices.
The latest trends are below. For more comprehensive information on current, historical and future prices, please register for a free trial of the Profercy Nitrogen Service.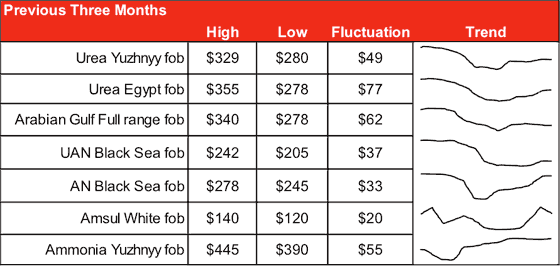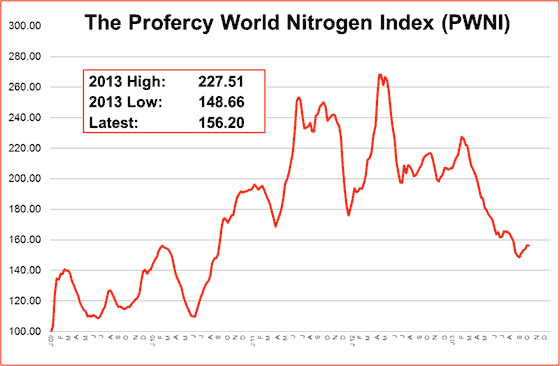 ---
Profercy Nitrogen provides daily news, weekly analysis and monthly forecasting for all major nitrogen markets. More detailed analysis is available through the Profercy Service or in our long term report The Shale Gas Reality and the Outlook for Urea to 2030.