Granular and prilled urea prices under pressure; limited end-user movement in Western markets, granular forced into other markets
Chinese New Year limits price discovery over recent weeks – price changes likely in coming weeks
Profercy's World Nitrogen Index dropped a further 3.6 points this week and is now 3 points away from the 2014 year lows
There have been few positives for urea producers over recent weeks. Only  Chinese urea prices have held, in part due to the Chinese New Year, but also with prills committed to India into early March.
As China returns from holiday, producers will be aware that prilled values in the West have fallen by as much as $20pt in the last two weeks. As reflected in the graph below, Chinese prills are now in the unusual position of being at a premium to Yuzhnyy prilled urea (tab 2). Over the same period, values in key granular markets in the West have fallen by as much as $30pt.
Q1 is traditionally a positive period for urea prices. This has not been the case thus far. A continuous downward trend has been evident since January for many of the key price barometers for urea. 2015 is expected to be a challenging year. Indeed, the peak price for Arab Gulf product so far, achieved in the first two weeks of the year, was over $80pt below last year's Q1 peak, achieved on 27 February 2014.
Profercy's World Nitrogen Index has lost over 10 points since the beginning of February and stands at 156.24. At this level nitrogen values, as represented by the Index, are within three index points of the low seen in 2014 and 7 index points from the 2013 low.
For the latest analysis of global nitrogen markets, including prices ranges for over 45 products, please register for a free trial of the Profercy Nitrogen Service. To receive the latest report, please click here and provide your details.
[tabs] [tab title="Year to date"]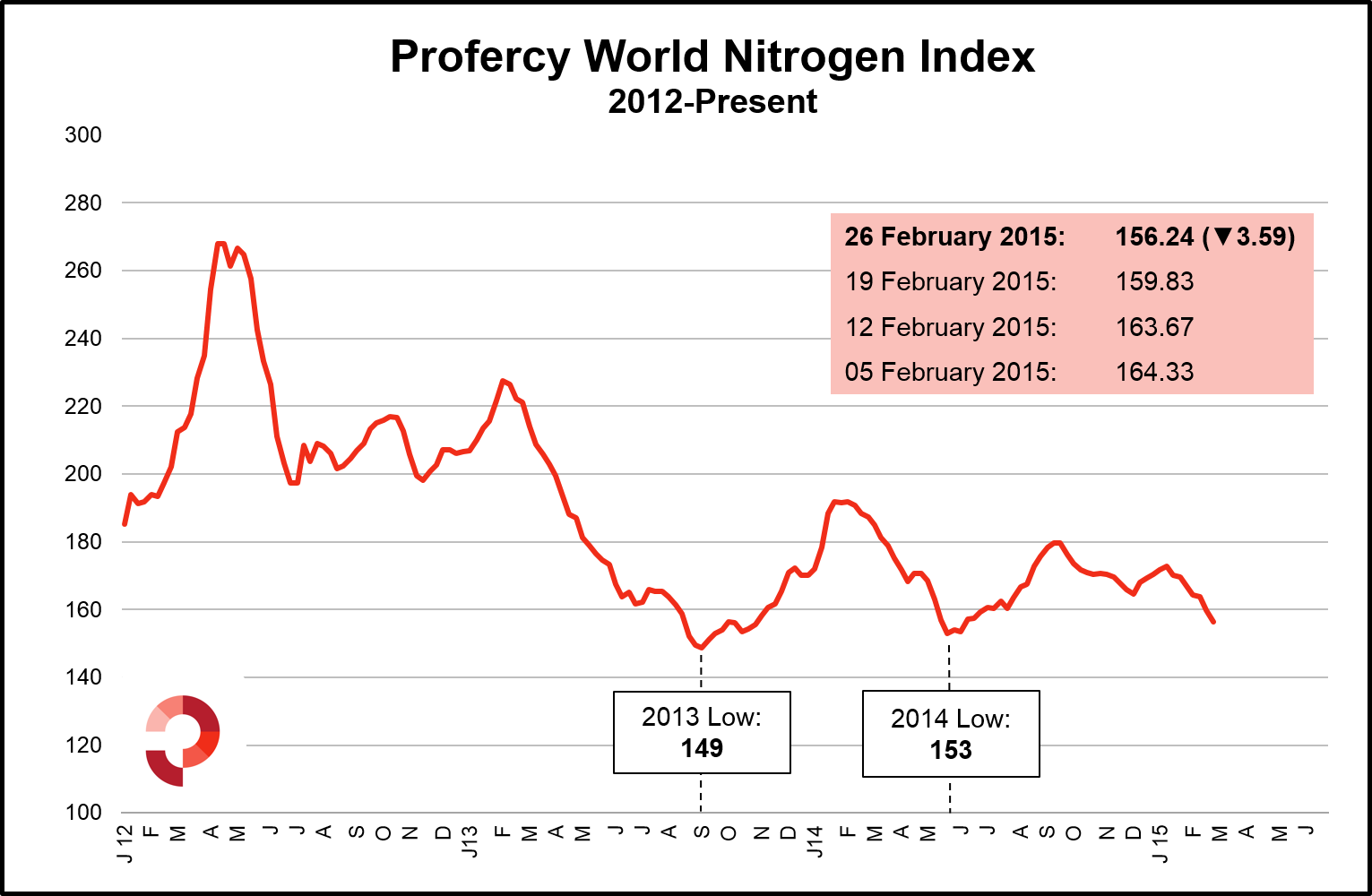 [/tab] [tab title="Yuzhnyy and China Prilled Urea Values Converge"]

 [/tab][tab title="This week's Profercy Nitrogen Report"]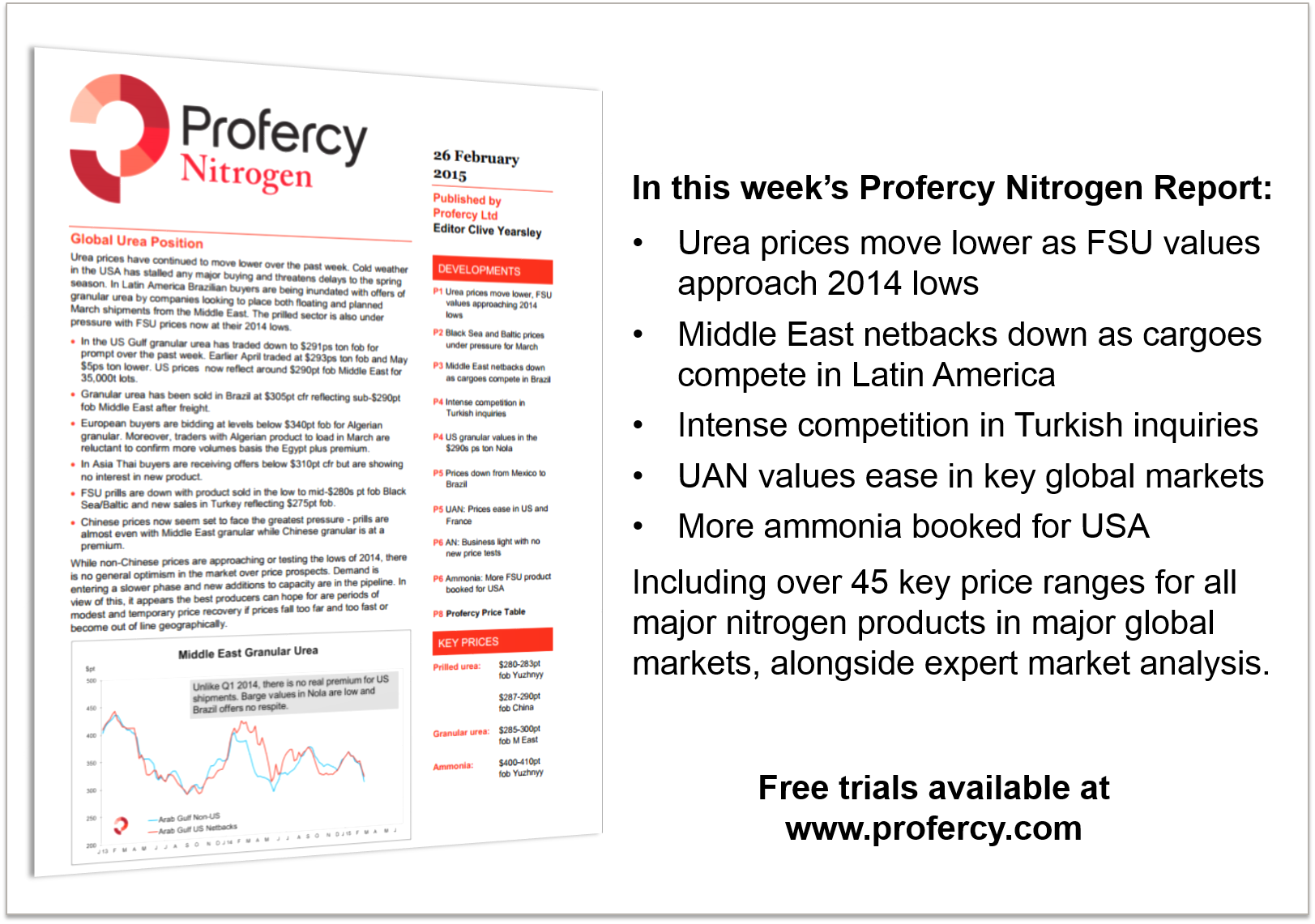 [/tab][/tabs]
---
Free Trials of the Profercy Nitrogen Service
Profercy's Nitrogen Service includes daily news, weekly analysis and monthly forecast reports. For more detailed information on specific products and individual markets, please sign up for a free trial or for more information on the Profercy Nitrogen Service, please click here.
Profercy World Nitrogen Index: Methodology
The Profercy World Nitrogen Index is published every week and is based on price ranges provided by the Profercy Nitrogen Service. This includes prilled and granular urea, UAN, AN, ammonium sulphate and ammonia. A full methodology can be found here.