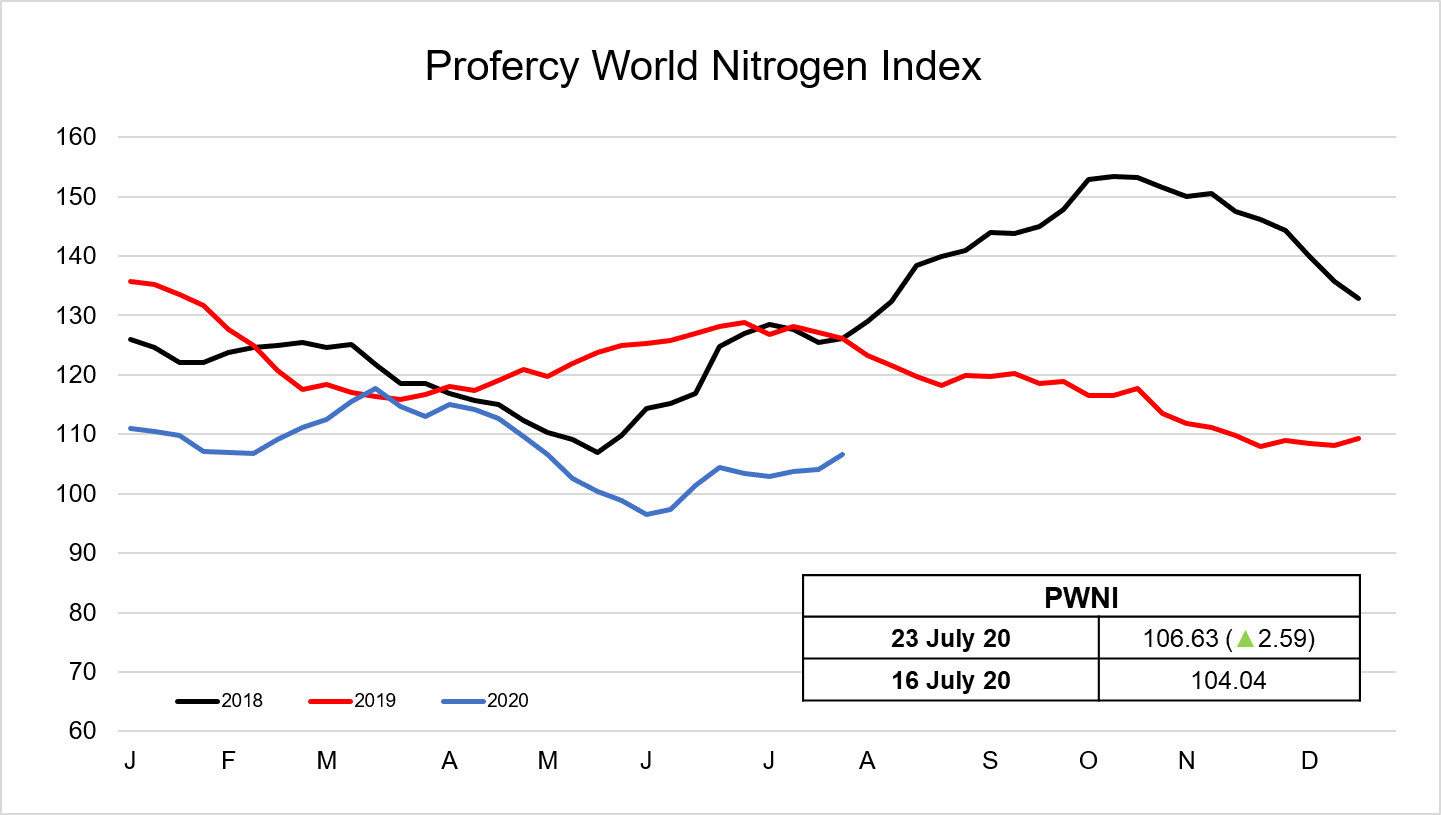 The Profercy World Nitrogen Index has increased by 2.59 points to 106.63 this week, buoyed by strong price gains in the urea market.
India forced to return to the market for August shipments
With India massively short of urea, another tender was announced by state purchasing agency MMTC just five days after closing its previous tender. Only 115,000t was secured in the last tender, and with domestic sales continuing to ramp up in India, a supply deficit is looming. Producers worldwide have since raised asking prices with higher levels achieved in North Africa, China, the Middle East and Indonesia.
Demand for urea in India has been significant in recent months and statistics from the Department of Fertilizers show India's urea sales through July have continued at a strong pace. Sales were at 3.66m tonnes up until 23 July, and at this pace will hit 4.93m tonnes for the entire month, more than 1m. tonnes higher than the 3.89m tonnes sold in July 2019.
With annual imports in India totalling 7.4 to 9.1m. tonnes in recent years, the pace of sales is presenting a challenge for state purchasing agencies who have been unable to secure more than 747,000t in a single tender since the end of Q1 this year.
The low volumes committed during the last tender are a result of the low implied returns for shipments from China (well below $230pt fob), the overlapping shipment window between this tender and the earlier RCF tender, as well as the increase in freight rates for shipments ex-Black Sea and the Red Sea.
With China unwilling to follow the business, producers elsewhere and those with positions held back August volumes, essentially forcing India to retender.
Supplier price ideas advance in response to new tender
In China, offers have advanced in acknowledgement that India needs Chinese product in this latest tender. Prior to the tender, prilled business had been concluded sub $230pt fob. However, Chinese suppliers have now lifted offer levels with prills now offered no lower than the low $240s pt fob.
As demonstrated below, producers in the east have benefited from China's firm price stance with those in both the Middle East and Indonesia achieving higher levels for August and September shipments in the past week.
While in North Africa, Egyptian granular urea values hit the $250pt fob mark this week with 40,000t sold via a sales tender for August movement. Producer offer levels were $10pt lower just last week.
In the major import market of Brazil, higher implied replacement costs have seen importers more willing to accept higher cfr values for granular urea. Traders and producers raised quotes as high as $260pt cfr with business concluded close to this level.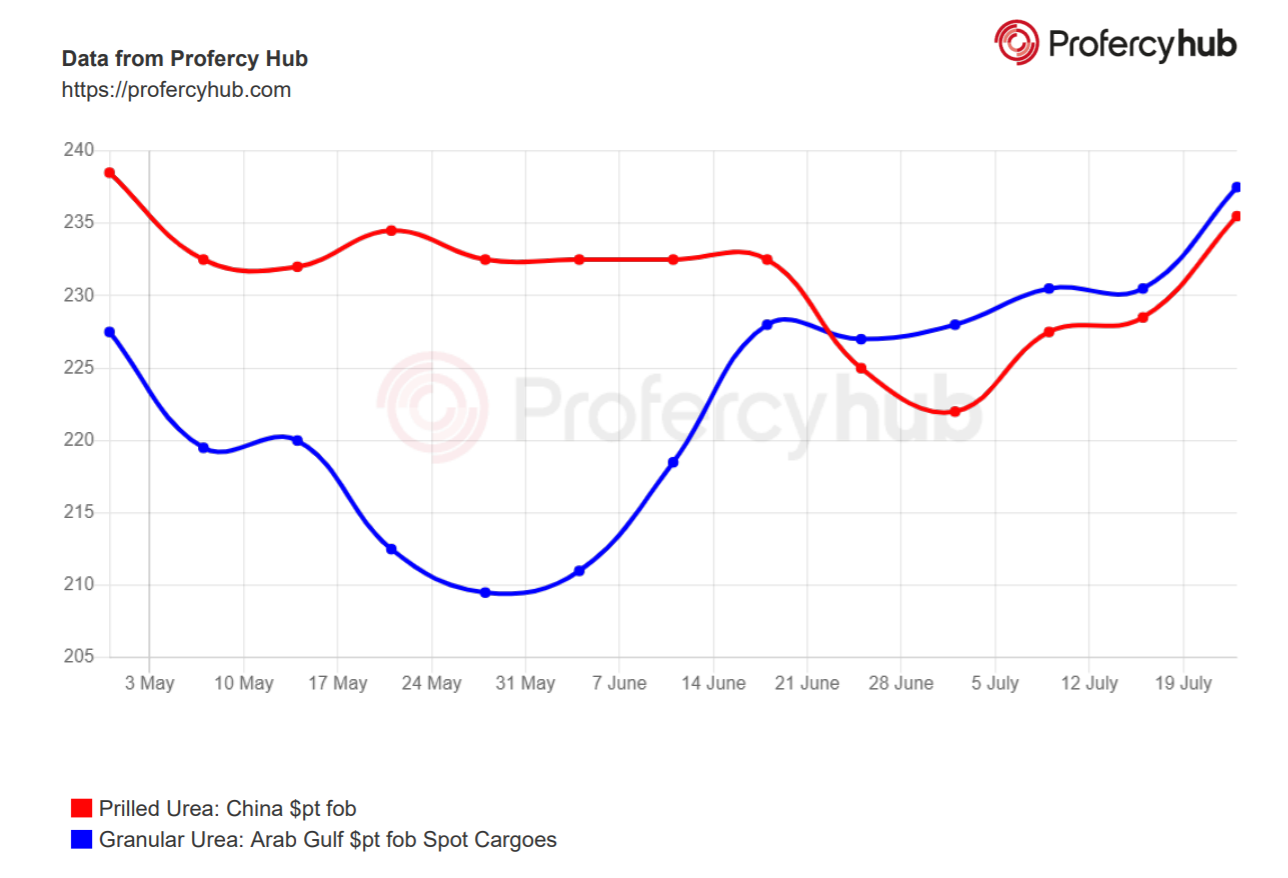 India Round 2
MMTC closes a further inquiry on 30 July for urea for shipment by 4 September. It is clear that major volumes are sought with recent revisions to tender rules designed to limit the prospect of low offers for only modest volumes.
Producers are expected to remain in the driving seat until the world's largest urea importer can bring in the volumes they need. The bullish sentiment is therefore expected to remain a fixture in the urea market for some time to come.
By Neha Popat, Nitrogen Market Reporter