The Profercy World Nitrogen Index continues to surge ahead, last week increasing by 6.03 points to 117.45, registering gains that were last seen in August 2018. The increase is primarily down to advancing urea values in the east and west.
With India securing just short of 700,000t of urea through the 30 July tender, and demand at high levels owing to a good monsoon, the world's largest importer remains significantly short of product.
This resulted in purchasing agency RCF announcing a new inquiry just two days after the conclusion of the previous MMTC tender. The latest tender closed today for shipment by 15 September, only 11 days beyond the shipment deadline for the 30 July inquiry.
Consequently, urea prices across both east and western markets have rallied, with producers now able to achieve sales at significantly higher levels.
In Indonesia, Kaltim achieved the low-$270s pt fob its latest sales tender for 6-45,000t of prilled urea for September shipment, the highest price achieved to date for the product in the region. Egyptian producers have sold at $280pt fob for granular urea for end August/early September shipment, $20pt higher than business at the end of July for August shipment.
In the US Gulf, urea barge values also reacted, shooting up by over $20ps ton to trade at a high of $253ps ton fob Nola for September last week, a metric equivalent of $273pt cfr.
While some 250,000t of Chinese urea was supplied to India during the last tender, much more will be required from the region if India is to procure the tons required in the latest inquiry. Although prices are now at levels high enough to see more Chinese exports, market participants are waiting to see just how much can be supplied during yet another short shipment window.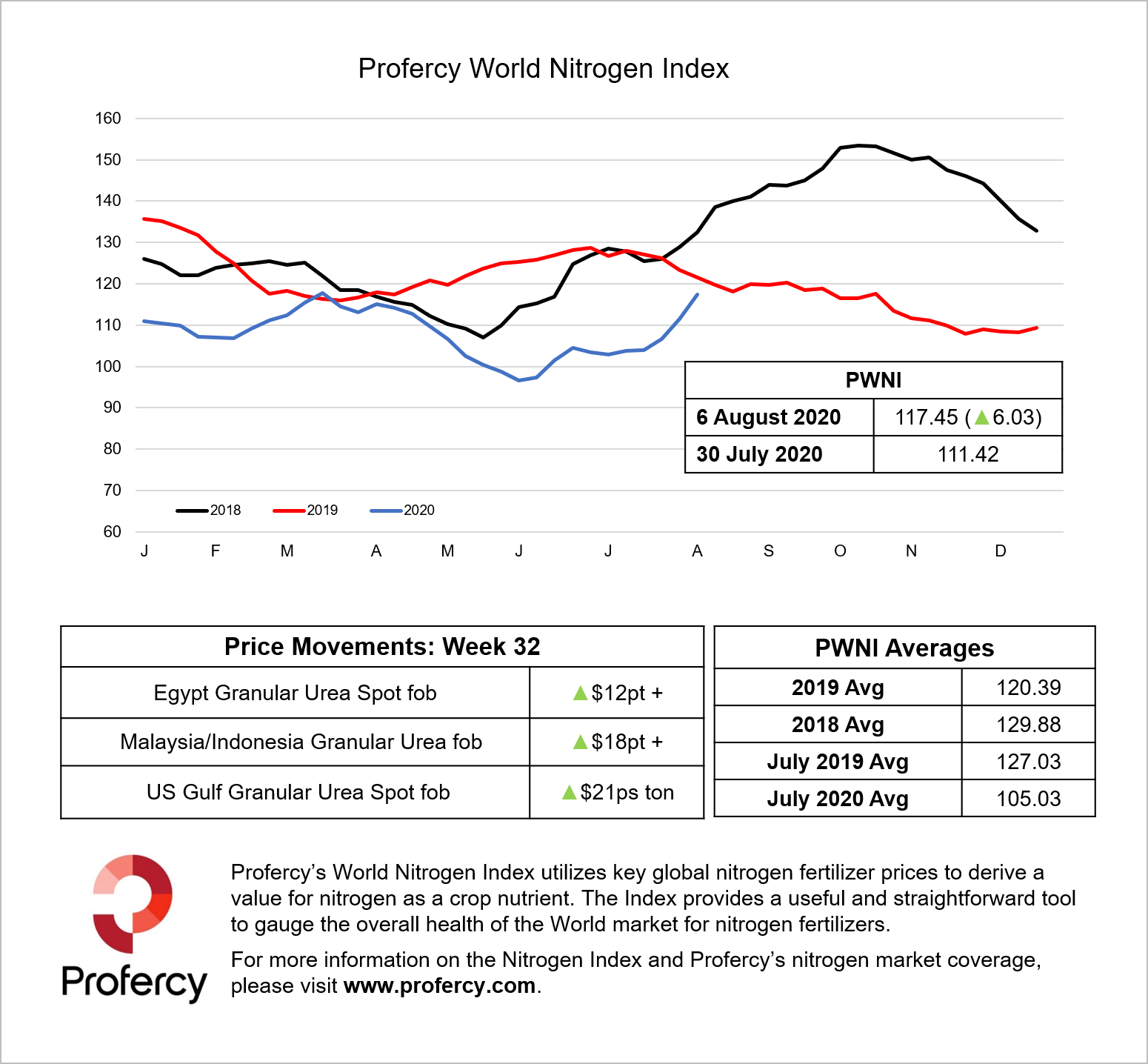 By Neha Popat, Nitrogen Market Reporter