Profercy World Nitrogen Index
Profercy's Nitrogen Index utilizes key global nitrogen fertilizer prices to derive a value for nitrogen as a crop nutrient. The Index provides a useful and straightforward tool to gauge the overall health of the World market for nitrogen fertilizers.
For the latest detailed market analysis on global urea, ammonia, nitrates and ammonium sulphate, you can sign up for a no-obligation trial of the Profercy Nitrogen Service. To do so, please click here.
Market Status: Firm
Week 47 2020 – Nitrogen Index gains up 3.74 points as urea values advance

Urea values have advanced in the east and west over the past two weeks. Producers in the west have extended order books into January and February, while the supply position in the east has tightened owing to production cutbacks in SE Asia and strong Chinese domestic demand.

The rapid escalation in urea prices has resulted in the Profercy World Nitrogen Index climbing 3.74 points higher to 117.00 this week. The last time the index gained by over 3 points was in July, when MMTC announced two purchasing inquiries that month.

Further analysis of events this week can be found here.

For a detailed overview of the latest developments in global nitrogen markets, as well as the latest regional market analysis and price assessments, you can receive a free trial of the Profercy Nitrogen Service.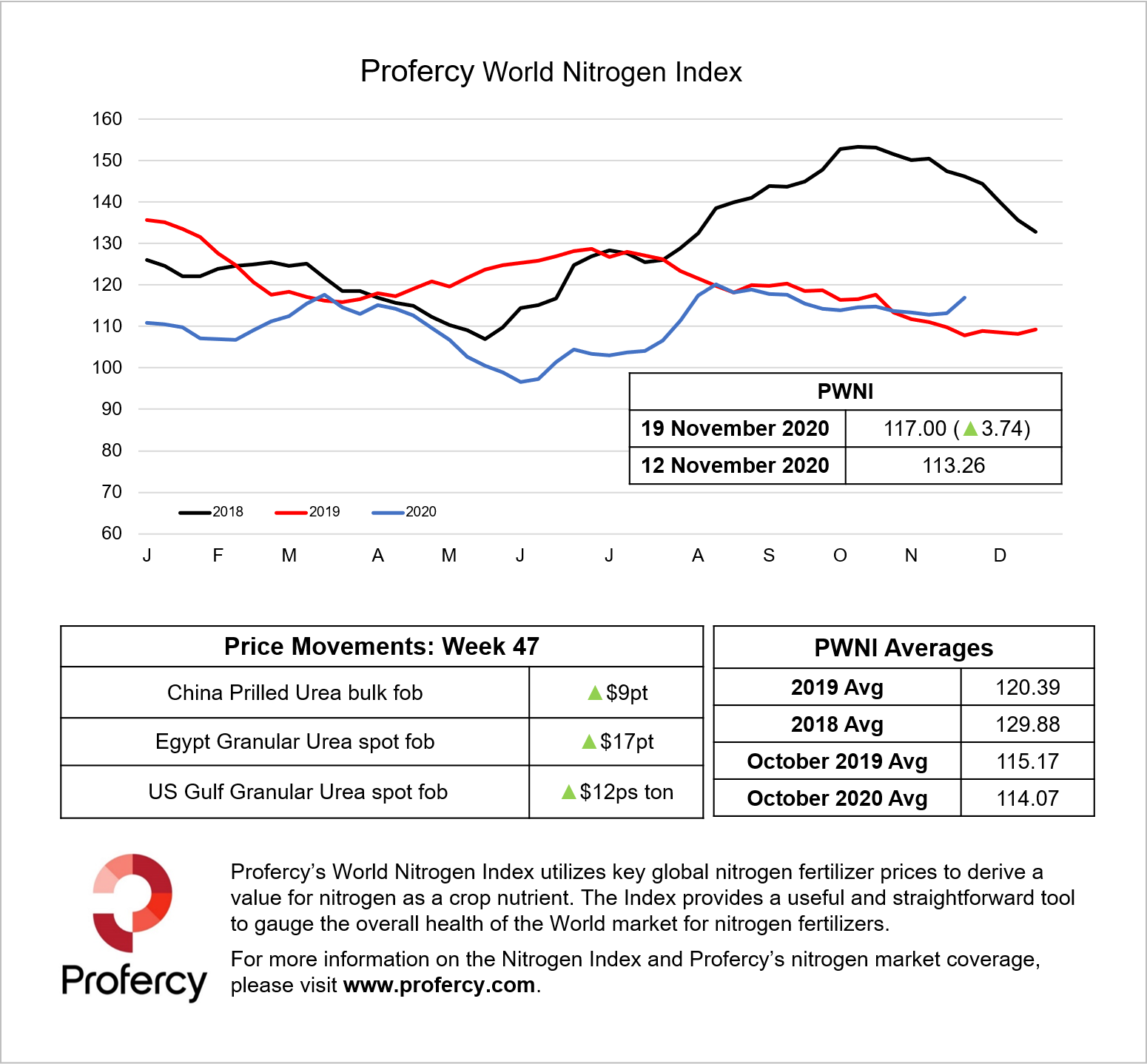 The Index is updated each week. An overview of the methodology can be found here.