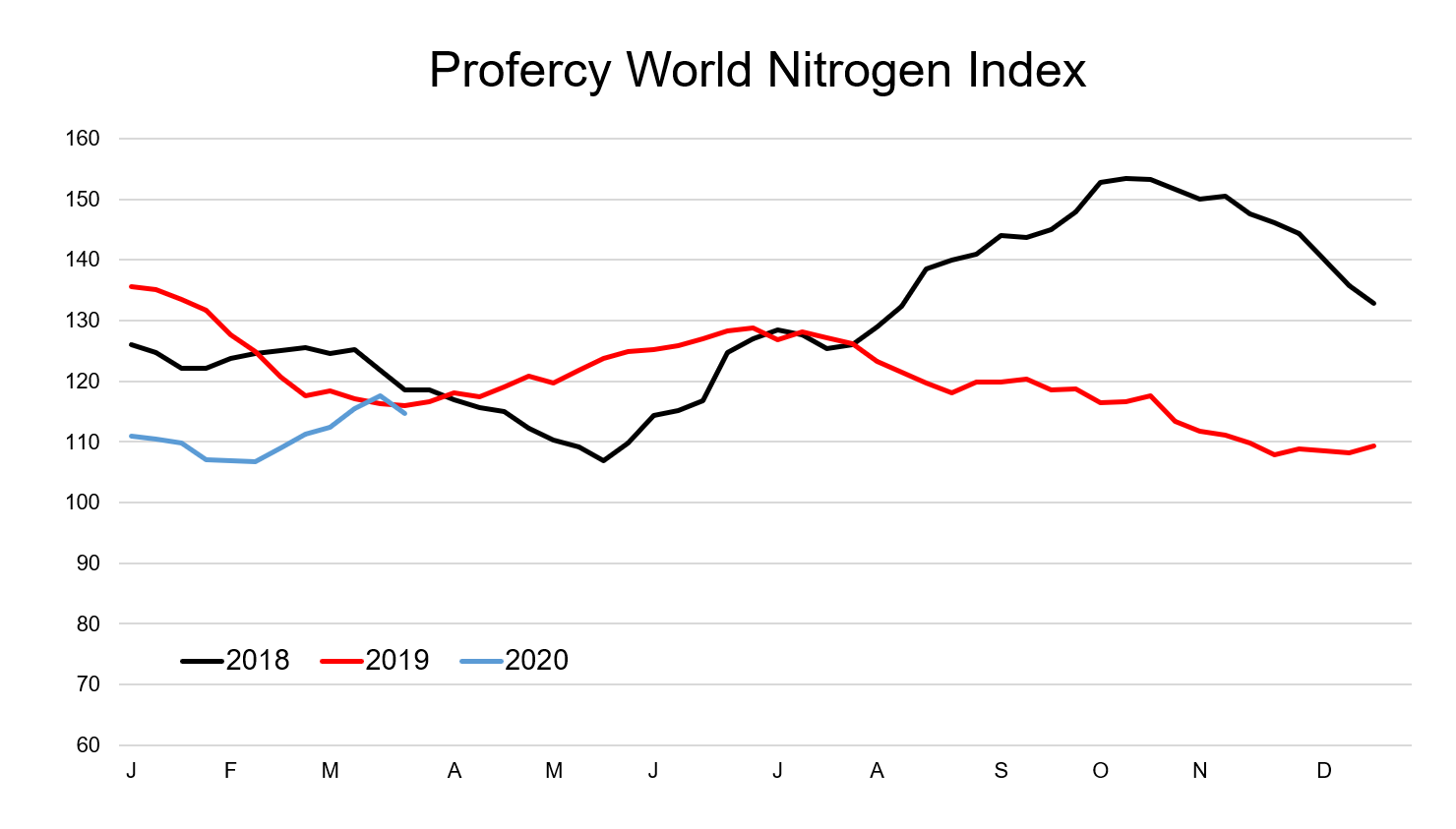 Until recently, the major global economic downturn had not impacted urea fertilizer markets. This dramatically changed this week, despite anticipated demand from India. Cfr prices in the west fell significantly, as did Egyptian fob values. In Egypt, a tender for 25,000t each of prilled and granular urea faltered as Egyptian prices came off with producers unable to achieve $250pt fob. This, one week after traders booked small lots for Europe at $15pt higher.
The decline followed a drying up of demand in Europe where significant quarantining measures have come into effect across the major buying regions. Queues were reported between the Polish and German border stretching back 50km. In addition, European buyers have had to grapple with an ongoing depreciation of the euro and other local currencies against the US dollar, making both recent purchases and restocking of product more expensive. As a result, demand has ground to a halt for the most part.
In Brazil, traders moved to liquidate positions with trades concluded $20-25pt below those last week. Suppliers with cargoes committed to Brazil have been faced with the potential threat of port strikes (Santos) and the significant depreciation in the value of the Real against the dollar, just as Brazil has entered the offseason.
In the US, traders stopped building length due to the nervousness around market direction, poor weather, as well as the depreciation in corn values (exacerbated by concerns over lower demand from the ethanol sector). This despite the US urea import line up still looking short year on year. Prompt Nola values retained a premium to deferred, but have traded at a $20-27ps ton discount on the recent peak seen this month.
For now, Arab Gulf and SE Asian fob values have held. This thanks to earlier demand from Australia, Thailand and in anticipation of an upcoming Indian tender. Producers in the east are comfortable near term. However, Arab Gulf values will not be able to stay above $260pt fob in the coming week/s without another drastic change in direction.
The Profercy World Nitrogen Index has sharply reversed direction. Following five weeks of gains. The Index declined by 3.05 points over the week to 114.62 points.
By Michael Samueli, Reporter, Profercy Nitrogen