The catastrophic explosion of just under 3,000t of ammonium nitrate that had been abandoned in a Beirut port warehouse 6-7 years ago has caused worry among AN producers that tighter regulations, or even bans on the product, could follow.
Indeed, at a time when urea values are surging, AN prices have been static over the past 10 days. Baltic and Black Sea AN values are put in the mid-$160s pt fob. Several buyers and traders are reported to have been approached by producers offering product at near parity to last done in order to build forward orders. Hitherto, per unit nitrogen, AN and prilled urea in the Baltic were trading at parity. This week, AN dropped to a 7% discount to prilled urea.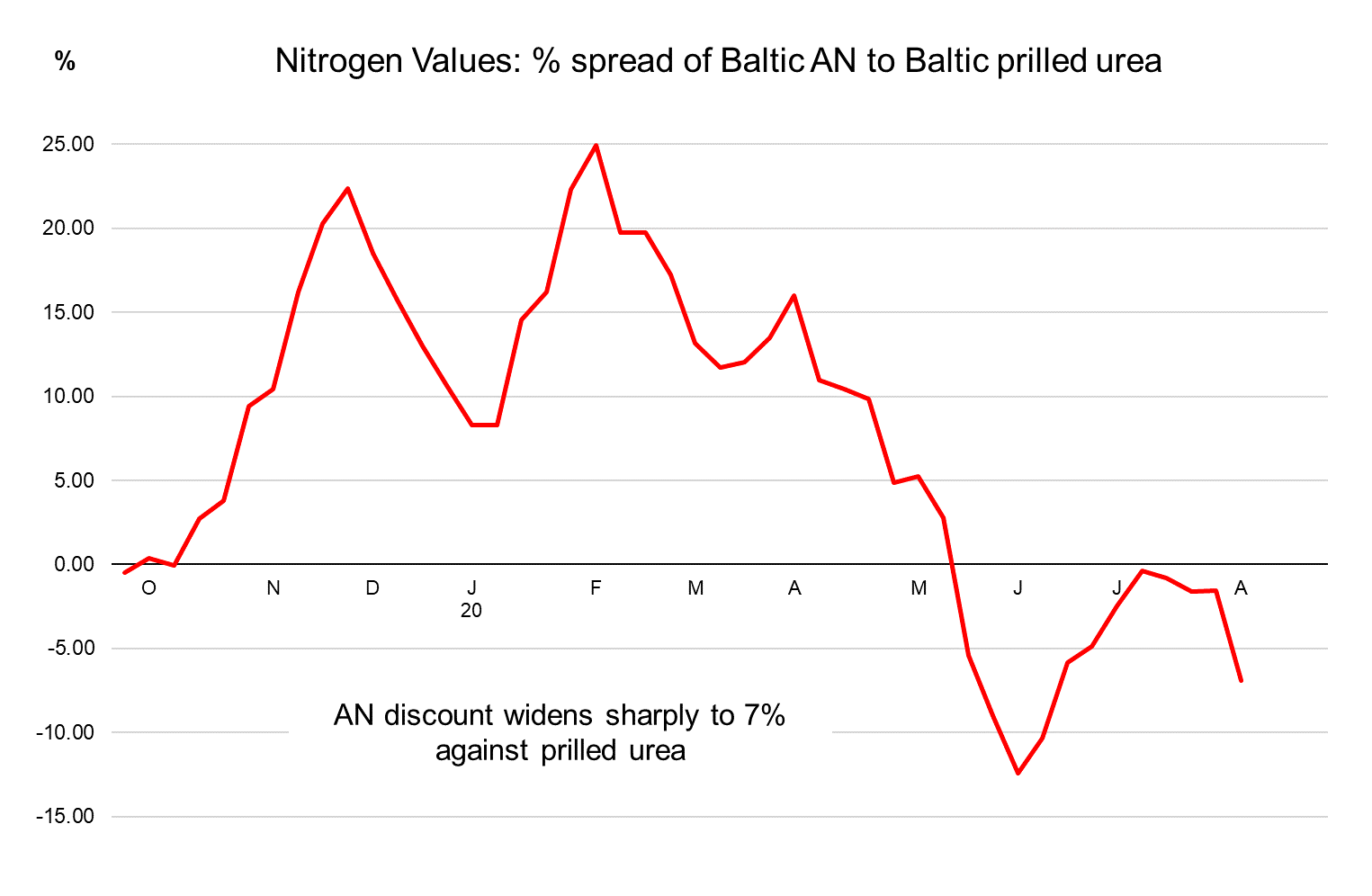 The concerns are not based on any announced or reported moves by regulators since last week's awful events. However, suppliers are wary that most such major incidents involving AN have led to a tightening of rules, as well as greater scrutiny of product movement.
Indeed, following several terrorist incidents in Turkey, AN was banned in 2016. In Germany, AN has been banned for much longer following the Oppau explosion in 1921. German farmers are used to using CAN (27% nitrogen) instead of AN (33-34% nitrogen). Of note, the vast majority of AN producers are not able to switch production to CAN quickly or inexpensively.
Other countries have strict rules around the handling, transportation and import of AN. In Brazil, regulations were tightened over the last few years with military licences now required. This has meant that imports must be planned out several months before the product arrives. This is one of the reasons that business is dominated by producers, with traders unwilling to take the price risk that far out. In other countries, like Russia, there are strict limitations on the specific warehouses and length of time AN can be stored.
The circumstances surrounding the Beirut incident were highly unusual. As such, producers and suppliers of AN take the view that existing strict rules on the handling and transportation of the product ensure that safeguards are in place to mitigate against such incidents in all major markets. However, given the gravity of the Beirut incident, lawmakers may feel bound to review existing rules and add further restrictions.
By Michael Samueli, Nitrogen Market Reporter