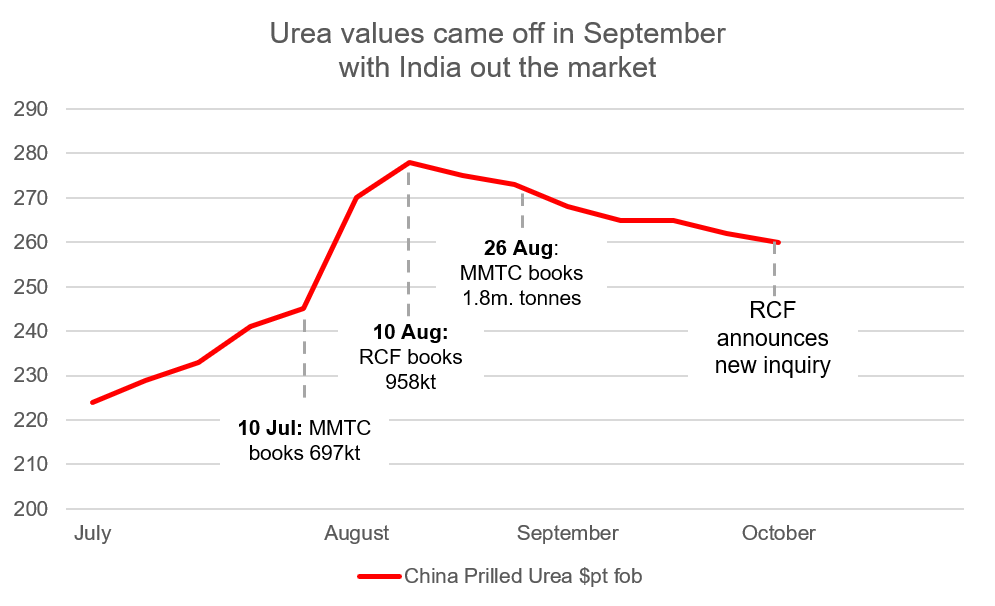 After more than a month's wait, India's return to the urea market was confirmed this week with state-purchasing agency RCF issuing a tender on 30 September.
The inquiry will close on 9 October for shipments to load by 16 November, and is the first since the 26 August MMTC tender through which nearly 1.8m. tonnes were secured for shipment by 5 October.
In spite of this, the reaction to the news in the urea market was not overwhelmingly bullish, and the Profercy World Nitrogen Index tracked sideways to 113.84 points, down 0.46 from last week. This said, moderate price gains have been seen in the derivatives market in the past 24 hours with November Arab Gulf contracts trading at $260pt fob.
In China physical values have fallen over recent weeks, and small lots of prills have been sold into SE Asian markets below $255pt fob. With the domestic market remaining slow, and plenty of availability for October shipments, it is expected that China will once again supply big volumes in the latest tender. However, Chinese suppliers may have some ability to hold prices, or even raise export values, should they exercise volume restraint.
In the west, Egyptian granular urea was sold at $280pt fob just over a month ago. However, in the absence of any significant buying demand over the past month, values have declined with offers from some producers earlier this week reaching as low as $250pt fob in order to secure business. Prices consolidated in the mid to high-$250s pt fob as the week progressed and further business took place.
Echoing the volatility in the international market, US Gulf urea barge values for October dipped below $210ps ton fob Nola, before increasing midweek on news of India's return to the market.
Over the next week the market will now look for direction from India and China. While the majority of the 1.8m. tonnes that was booked under the previous MMTC tender are expected to arrive in India in October, a surge in demand seen during the past few months means India's urea stock levels still remain very low.  With the world's largest importer requiring major Chinese participation to book the volumes it still requires, all eyes now look to China ahead of the next RCF tender.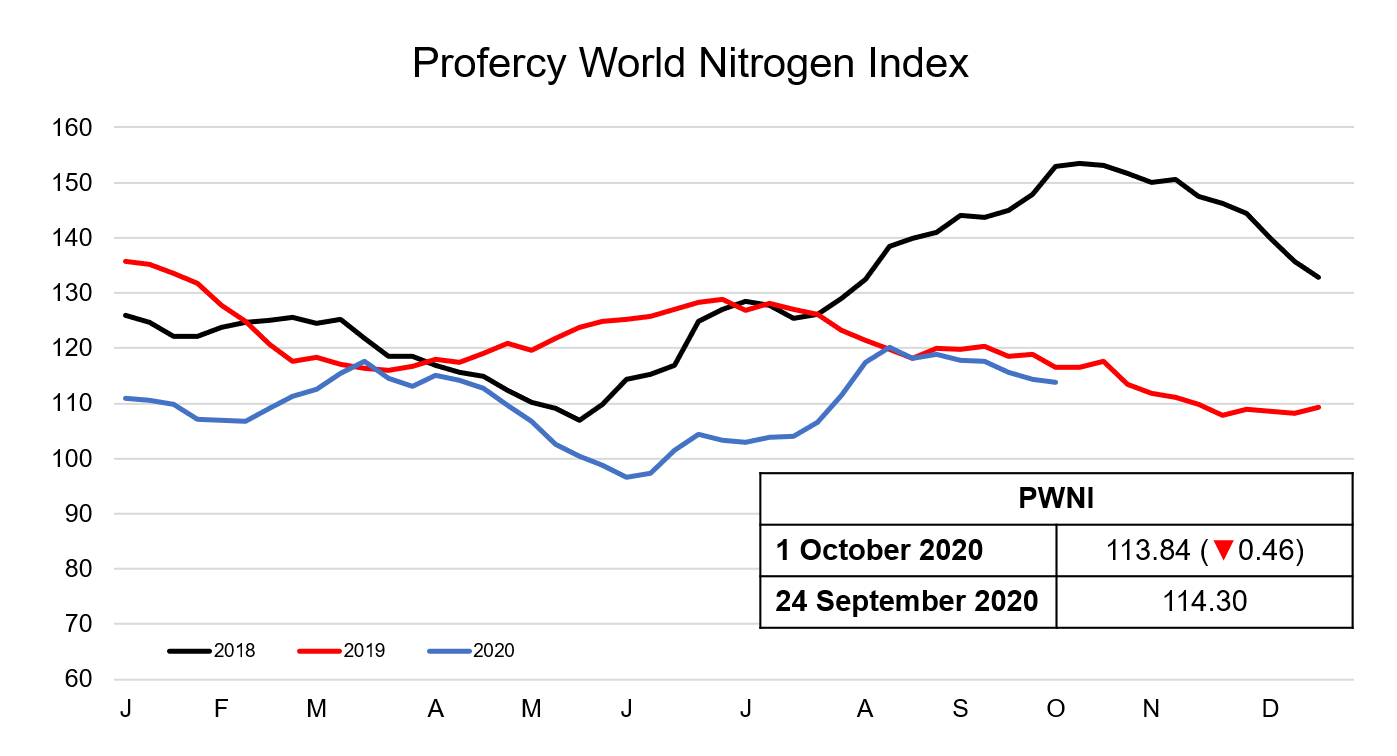 By Neha Popat, Nitrogen Market Reporter