The Profercy World Nitrogen Index has continued its sharp descent this week, shedding 16.25 points to 387.16. The Index has now lost around 56 points since the beginning of the year.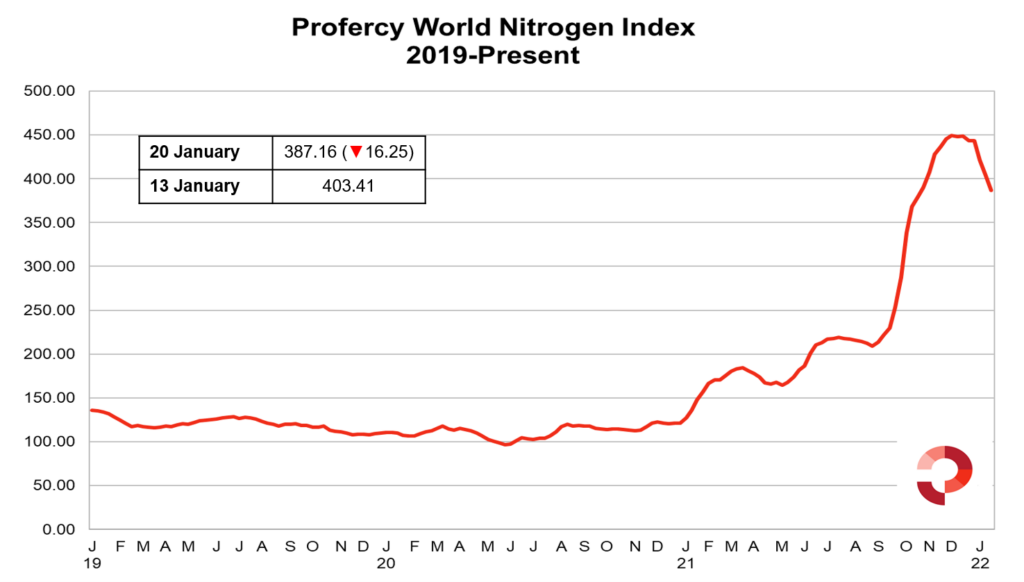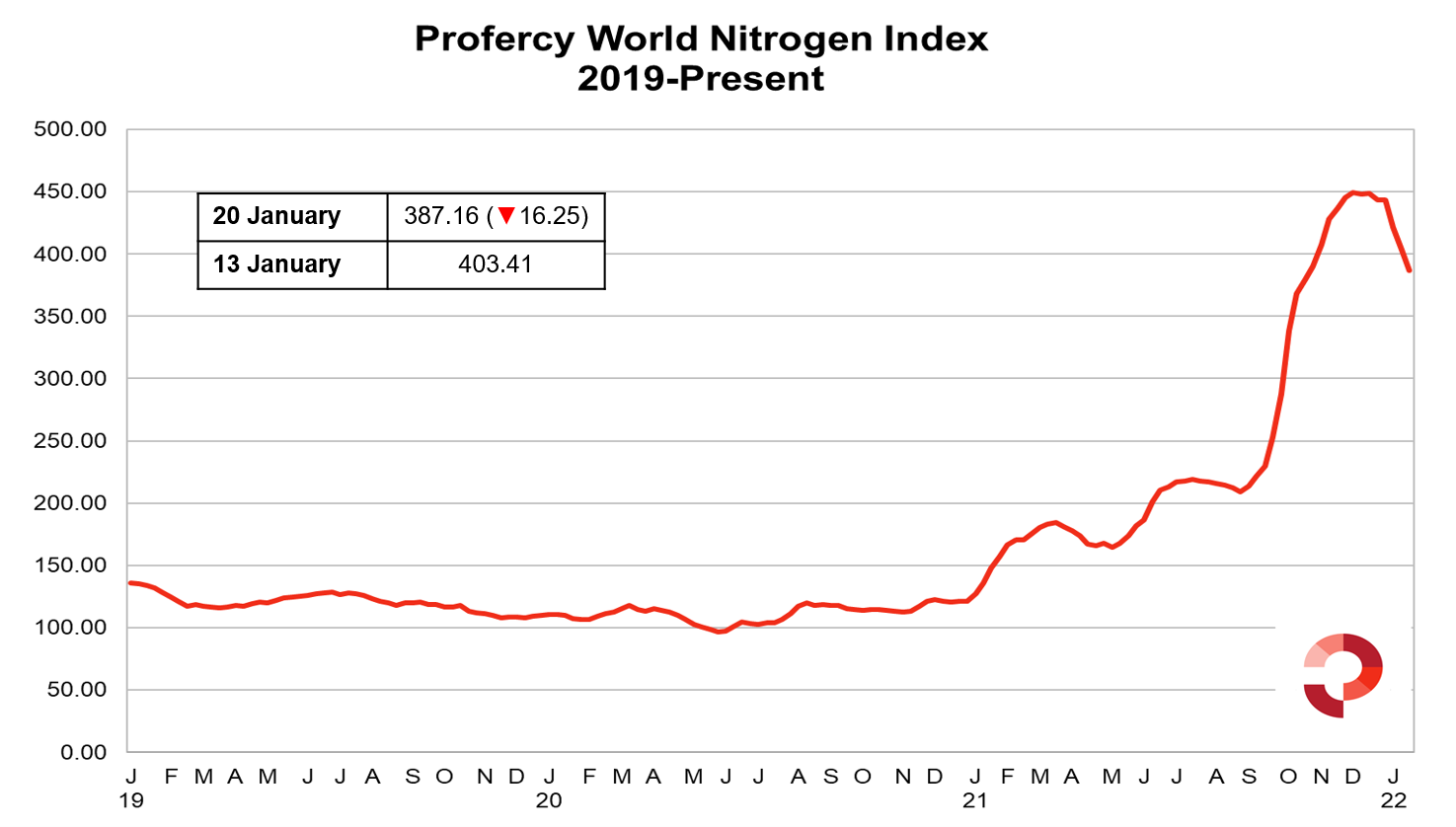 With urea values declining rapidly, buyers have stayed out of the market, cautious not to book product until absolutely required or until there is price stability, but, there are no signs of the latter as yet.
Meanwhile, suppliers do not have the same time luxury. Producers and traders with volumes in hand have been forced to reduce offers further in order to try and entice buyers back into the market and find some liquidity.
In spite of the lower offers, few importers in markets approaching peak-season are ready to commit and continue to defer making purchases for as long as possible. Many producers/suppliers with end-January and February shipments in hand are now starting to feel the pressure as a result.
Some producers in the Baltic, Middle East and North Africa are now offering at levels around $200pt fob lower than where values peaked in December. Latest business from the Baltic was reported taking place this week in the $660s pt fob, significantly lower than the highs reached in December of close to $900pt fob.
Meanwhile, the offseason Nola urea barge market continues to be plagued with volatility, as it feels the impact of the bearish sentiment across the global market.
With buying interest still lacking, sellers there have once again had to reduce barge offers in order to spark some buying interest. This led to January barges hitting a low of $545ps ton fob Nola late in the week, around $140ps ton lower than the highest January trade seen last week.
The rapid deterioration in Nola barge values has seen trades taking place at levels that were last seen in late September last year. This has led to some re-export business also taking place from the US, with small cargoes booked to Latin America this week.
There remains very little interest from buyers in the east, and most in the market now do not expect India to enter with a fresh purchasing inquiry until late February or March at the very earliest. Its return to the market may offer some relief to eastern suppliers, however, until then many are uncertain regarding how much lower urea prices could still sink.
By Neha Popat, Nitrogen Market Reporter